Social media levels the business playing field
50 years ago small businesses struggled to compete with large brands. Less advertising dollars simply meant you couldn't reach as many people. 
Social media changes that. 
Now, small businesses can reach just as many customers as larger brands through social media platforms like Facebook, Instagram, TikTok, and Pinterest. In fact, users on those platforms are more interested in a genuine, personal small business than a behemoth brand. 
Plus, over 59% of the world uses social and the average daily time spent using social is 2 hrs and 31 min. 
Let our team of social media experts help you tap into that potential to boost your market reach, build trust and loyalty with customers, make more sales, and more! 
Why Work With
LifeX Marketing?
STORYBRAND CERTIFIED GUIDES

Our copywriting and marketing strategy is done by Storybrand Certified Guides.

CUSTOMER SERVICE

Our team is always available to support you - no hold times, unanswered emails, or unsolved problems. 

PROVEN RESULTS

Our clients have seen results including 200% organic traffic increase, 75% revenue growth in one year and much more. 
The Social Media Marketing Tools
We Offer To Help Your Business
Optimized and
Targeted Ads
Get your products or services in front of the people most likely to want and need them.
Build a following of loyal, trusting fans through organic social posting and customer interaction.
Run social ads or post organically on the social platforms most suited to your business and your customers.
"Amazing firm to work with! Very knowledgeable, put together a great strategy and even helped me understand why they were doing what they were doing." 
-Shahram Zarshenas
CEO, Financial Cents
Let's Start Boosting Your Business Through Social Media
Getting the ball rolling couldn't be easier! Just fill out our social media onboarding document (it shouldn't take more than 5-10 minutes) and we'll be in touch.
Are you ready for a social media management
strategy that gets results?
As a business owner, you want a social media strategy and implementation plan that helps you increase your market reach, build a loyal fanbase, and ultimately be more profitable.
But if you are like hundreds of other business owners, you're frustrated because that flat-out isn't happening.
Rather, your social media marketing takes a ton of valuable time, drains your budget, and doesn't affect the bottom line of business growth.
It doesn't have to be this way!
We believe every company deserves social media strategy and implementation that creates an ROI and profit for the business.
To get started, we always carefully listen to your business and social media goals. Once we're clear, we start building a social media marketing strategy for your company.
With your input we decide if social media ads or organic page management is the best way forward. In some case, ads plus organic page management working together offers the best results. Whatever shape your unique strategy takes, you can be assured that we use compelling copywriting based on Storybrand principles for all your ads and posts.
And of course, we understand that strategy is just the first part of the equation. After we've nailed down the best path forward for your company our team immediately starts to implement your game plan. Or goal is to remove social media management and marketing from your plate so you can focus your time and energy on growing your business.
Throughout the whole process we work to communicate clearly and effectively. And, we are committed to being 100% transparent in making sure you know exactly how your money is being spent and the return on investment that is occurring.
At the end of the day we want to see your market reach growing, a larger fanbase for your company, and an increase in your profits!
Let's revolutionize your marketing
We're StoryBrand Certified Guides, which means we use a proven framework, called StoryBrand, that will straight up revolutionize your marketing, help you connect with your audiences in a whole new way, and lead to never-before-seen engagement and growth for your organization.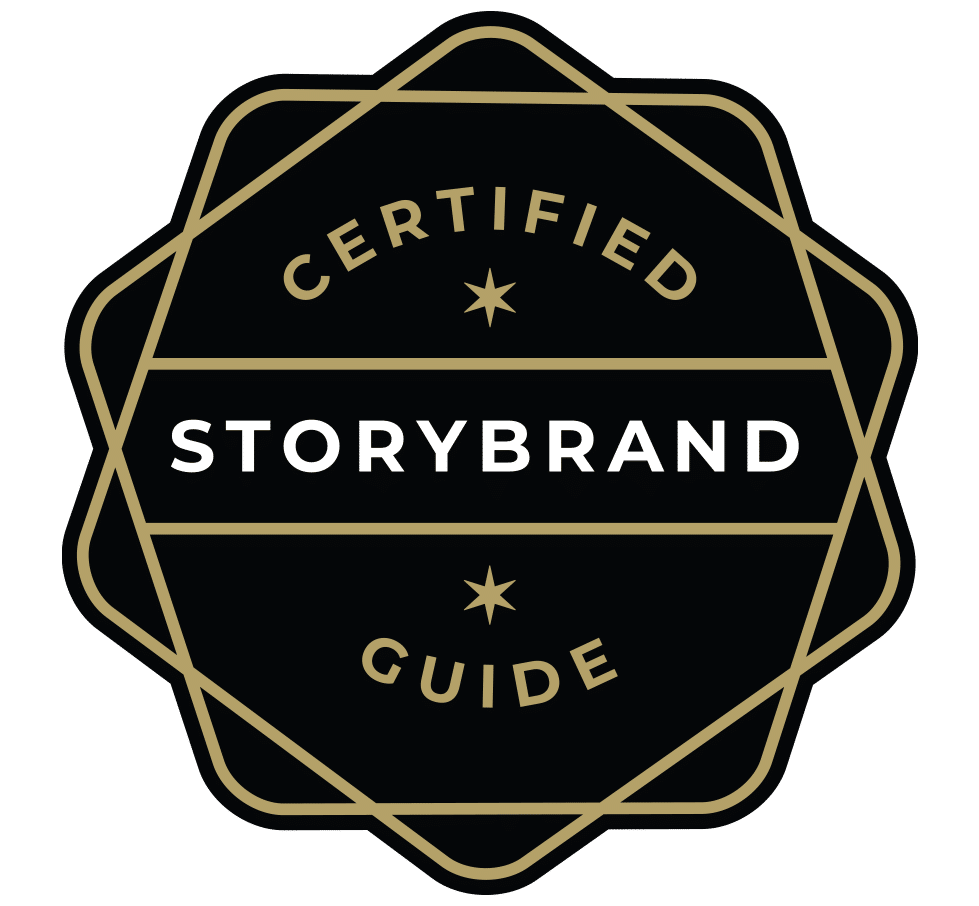 Experience the StoryBrand difference for yourself and your organization by scheduling a simple call.
We'd love to talk to you and revolutionize your marketing.