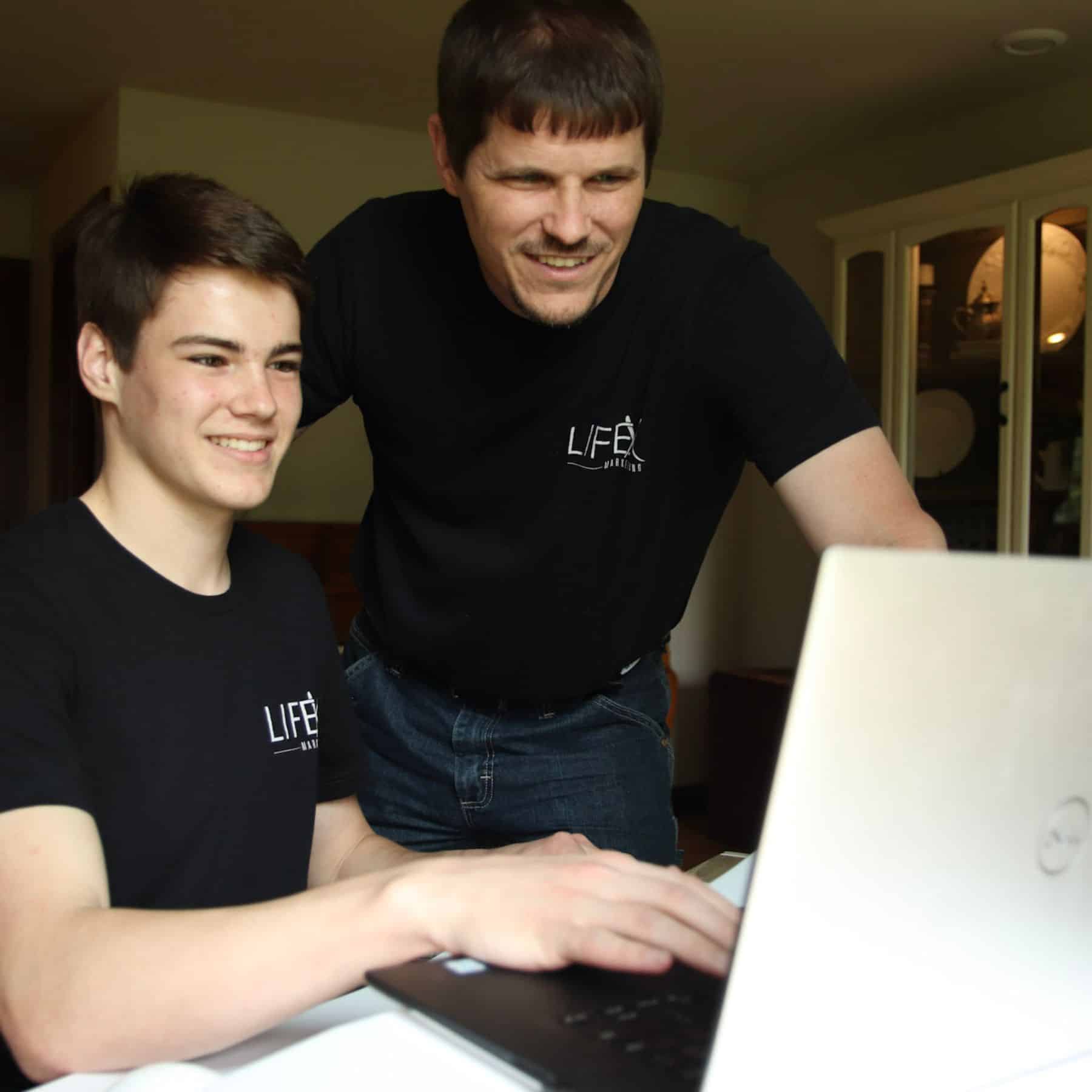 Is confusing messaging hurting your business?
If customers have to work to understand the copy on your website they won't stick around long. Or, if you can't make your products and services appealing to your clients they'll click away in a heartbeat.
We use the principles of story to write copy that is clear and compelling.
That means you convert more leads, increase customer engagement and increase sales and revenue.
Why wait? Your company deserves a message that is clear, compels customers, and converts leads! 
Why Work With LifeX Marketing?
STORYBRAND CERTIFIED GUIDES

Our copywriting and marketing strategy is done by Storybrand Certified Guides.

CUSTOMER SERVICE

Our team is always available to support you - no hold times, unanswered emails, or unsolved problems. 

PROVEN RESULTS

Our clients have seen results including 200% organic traffic increase, 75% revenue growth in one year and much more.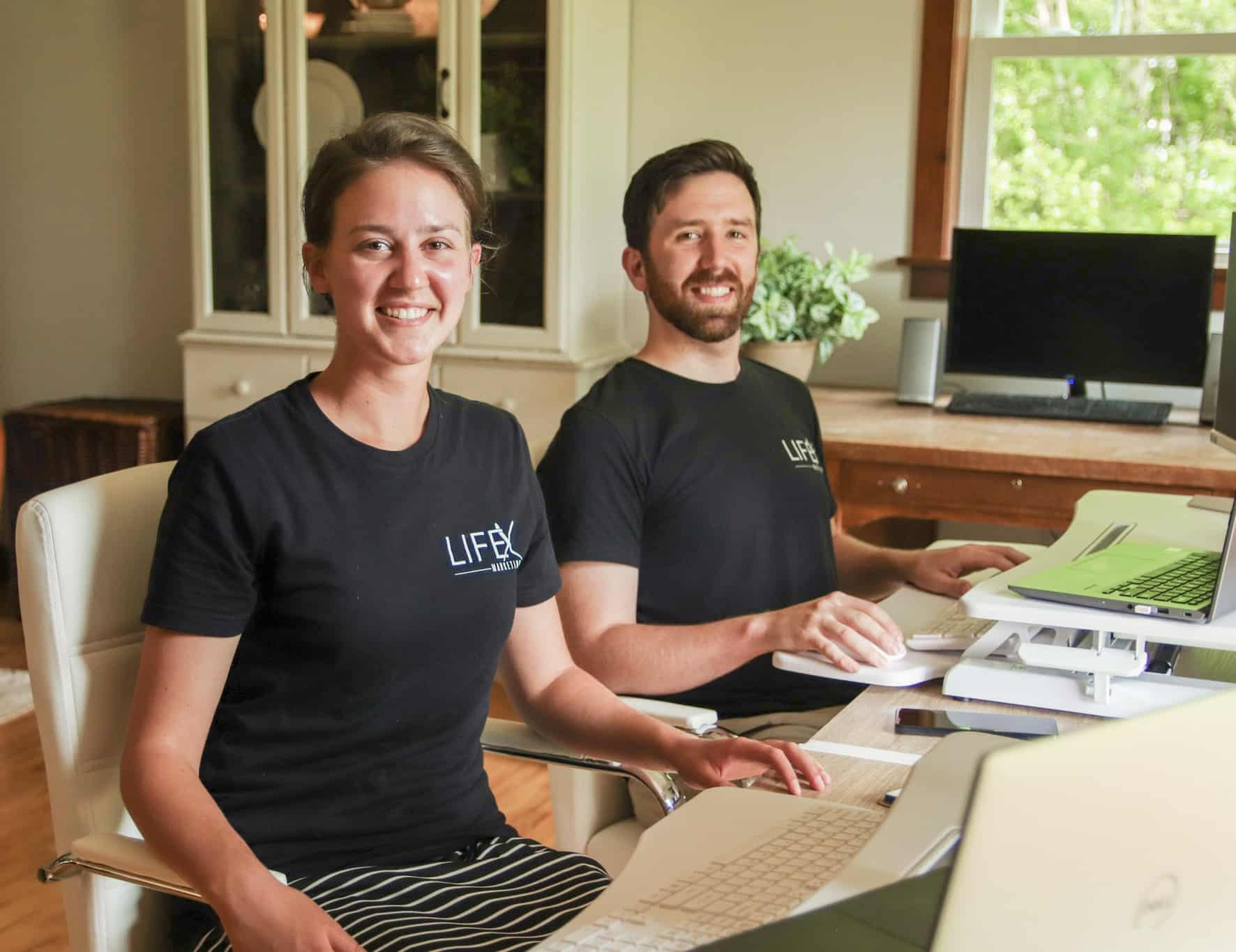 The difference our clients have seen because of Storybrand and SEO:
0

x

More Website Visitors in 6 Months
0

%

Keyword Growth in One Year
The Copywriting Services
We Offer To Help Your Business
Have a website that clearly presents your business and converts more leads.
Develop the story & narrative for your company's mission, products, and services.
Looking for a compelling print ad or brochure? Let us help you create something amazing!
Blogs are a great way to build your company's brand, authority, and online presence.
We'll write and implement an email campaign that leads read and engage with.
Use well-designed ads for Google, Facebook, and other social media platforms.
"I highly recommend LifeX Marketing. I was dreading the headache of developing a new website for our business. The many different lines of product that we sell make it challenging to have clear messaging. But LifeX helped us develop the website in a way that really serves our customer's needs.
-Keith Eby, Ebyland LLC
SCHEDULE A CALL

We meet with you to listen to your business goals and develop a custom marketing strategy for you. 
DISCOVERY & PLANNING

We strategize with you to define exactly what you need and establish a project scope that works for you and accomplishes your goals. 
IMPLEMENT

We implement the custom marketing strategy for your business - always communicating clearly and sticking to the delivery timeline.
SCHEDULE A CALL

We meet with you to listen to your business goals and develop a custom marketing strategy for you. 
AUDIT & BUDGET PLANNING

We dig into your current marketing and help you create a budget and plan that fits your business and goals.
IMPLEMENTATION

We determine priorities, set deadlines, and deliver consistent monthly deliverables that help grow your business. 
BUSINESS GROWTH!

We meet with you monthly to show how your budget is being used, go over results, and get your feedback. We're always 100% transparent with our work and advice. 
WHAT IS THE STORYBAND FRAMEWORK?
The Storybrand Framework organizes your company's product and mission in a story format that is clear, concise, and compelling!
The result?
MESSAGING AND COPY THAT CONVERTS LEADS. 
At LifeX Marketing we are Storybrand Certified Guides, and we use the Storybrand Framework to make our client's websites and messaging clear and compelling.
Whether it is website copy, print ads, online messaging, or a blog post, you can have messaging that engages your customers.
Storybrand Copywriting FAQ's
Sadly, it does. If qualified leads visit your website and don't know what you sell, why they should buy your product, or even how to buy your product, they will be confused and not be as quick to purchase your products and services.
No, a copywriter needs to be trained and certified by Storybrand to be a Storybrand copywriter.
Look for the badge that says "Certified Storybrand Guide" and check the expiration date. This tells you if the copywriter is certified and receiving the ongoing Storybrand training and support.
As certified Storybrand copywriters, we provide a variety of Storybrand messaging services including website copy, email campaigns, online and print ads, a business narrative, and much more!
Using the Storybrand framework, we put your business or nonprofit's services into a story form. This engages visitors to your website and increases lead conversion.
Because it is based on a story format that makes the customer the hero, it engages qualified leads and pulls them into action.
Donald Miller started the Storybrand business and model.
Yes! Storybrand copywriting includes techniques and messaging designed to optimize your email campaign's open rate and success.
A website wireframe is the foundation or core of a webpage. Although the exact format varies between Storybrand copywriters, the main idea is the same: To create strategic copy and flow of the webpage without all the design features.
The different design features - colors, formatting, pictures, etc. - are added later by a graphic or website designer.
To have an effective webpage with compelling messaging, it is key to get the copy and flow of the page established before the design and formatting is completed.
It's like a building's blueprint - if you don't have a solid plan, the webpage looks and feels like it was created hastily without much thought!
Let's revolutionize your marketing
We're StoryBrand Certified Guides, which means we use a proven framework, called StoryBrand that will straight up revolutionize your marketing, help you connect with your audiences in a whole new way, and lead to never-before-seen engagement and growth for your organization.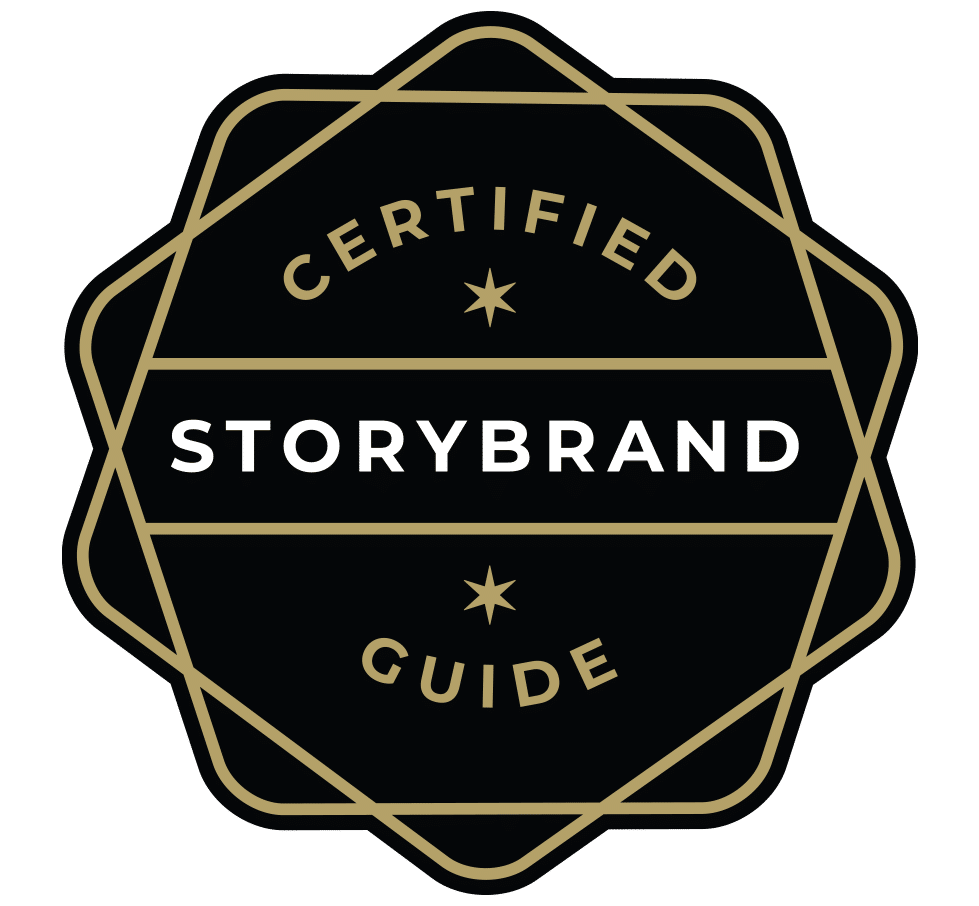 Experience the StoryBrand difference for yourself and your organization by scheduling a simple call.
We'd love to talk to you and revolutionize your marketing.